MINISENSE – FREE ADSENSE THEME FOR WORDPRESS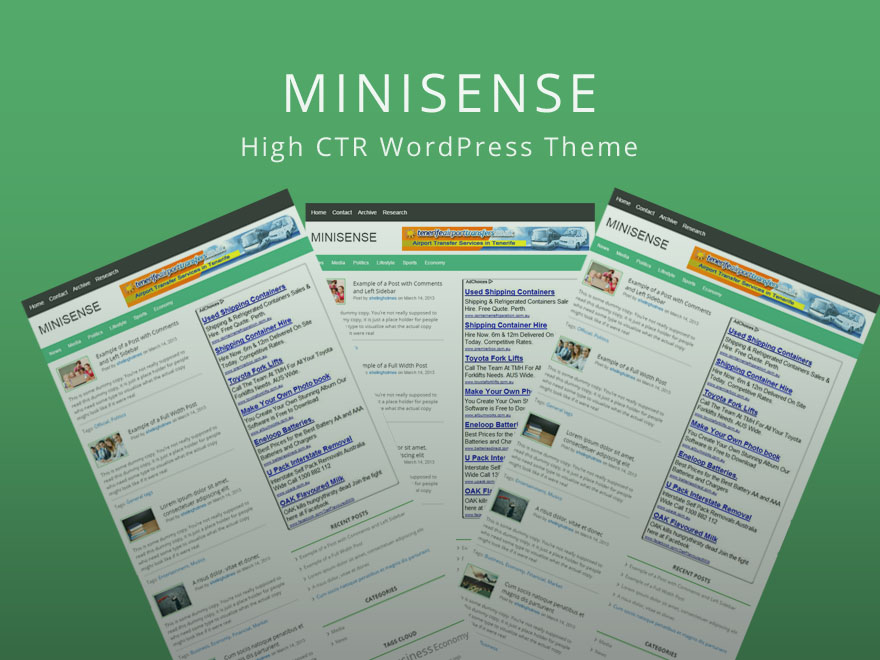 MiniSense is a WordPress theme for your adsense site. This theme are supports many essential features for blogger and designed to increase focus of readibility of content and ads.
Comes with variety of ads placement, you can easily adjust the ads to fit with site contents. Theme options allow you to just copy and paste ads code without installing other plugin.
Theme Features :
Auto insert ads on pharagraph
Responsive
High CTR
Clean
Customizeable
Supports lot of ads type
Related posts
Semantic Code